We don't just do Surgery. We take care of people.
Depending upon age, the amount of damage to the temporomandibular joint, and previous surgeries, replacement of all or part of the temporomandibular joint structure may be necessary.
Indications for total joint replacement surgery include:
Severe TMJ degenerative arthritis.
Inflammatory arthritis that has not responded to other therapies.
Facial appearance or bite changes due to resorption of the temporomandibular joint.
If the tissues of the joint fuse (ankylosis) causing loss of motion in the joint.
If previous attempts at surgery by opening the joint have failed to resolve the problem.
Loss of normal anatomy of the joint due to trauma or pathology of the TMJ.
Call us today at (972) 914-3660 to set up an evaluation with our friendly team!

Types of Joint Replacements
Depending on patients age and condition this form of TMJ replacement in Dallas, TX can be performed with either autogenous (natural) or artificial materials. For an actively growing patient, the use of a patient's own rib is considered. For an adult, we prefer the use of a metallic joint replacement, which has been shown to have long lasting success in many patients. Joint replacements can be used of standard (stock) sizes or customized (patient specific) to fit each individual patient.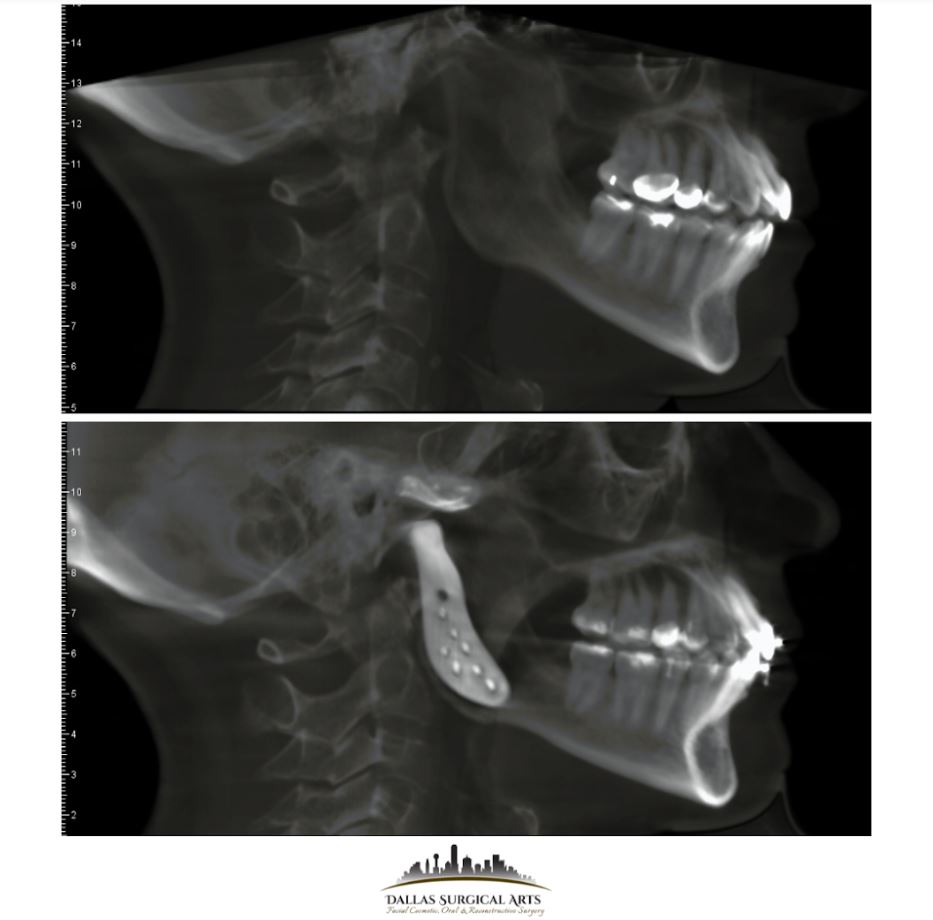 The Custom Joint Replacement Process
After a thorough consultation and work-up with Dr. Sanovich, which includes all necessary imaging and tests, a treatment plan is established. In some cases, an orthodontist is involved to help align the teeth appropriately prior to surgery.
3D CT Reconstruction
When you are ready for surgery with Dr. Sanovich, A specially formatted CT scan is taken of the facial bones, and CT data is sent to the joint manufacturer, typically TMJ Concepts. An extremely accurate anatomic model is manufactured from the computerized data that is used to design the implants.
Once the design process is approved by both the surgeon and the manufacturer, the joint is manufactured. Joint prostheses is designed by computer (CAD CAM), or by a direct wax, which is then cast as a metal joint.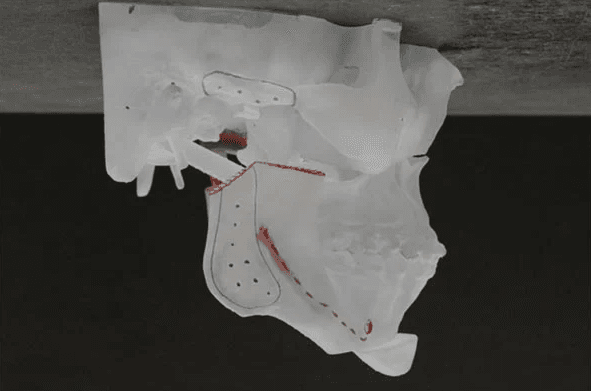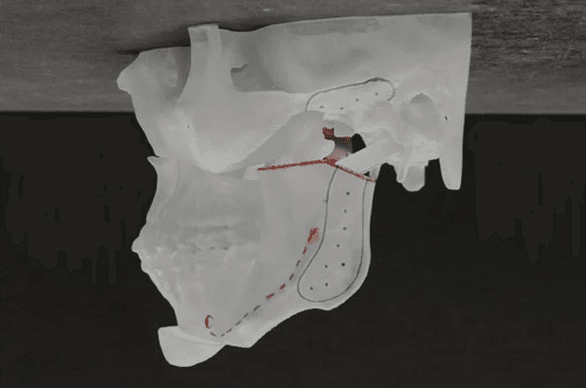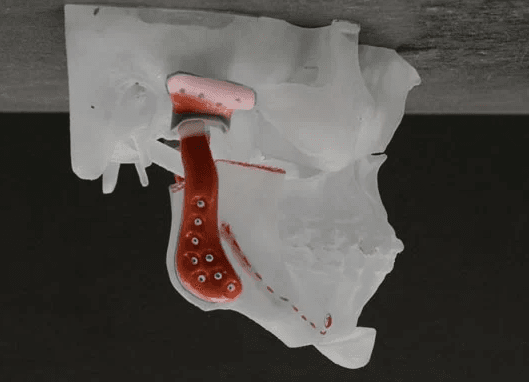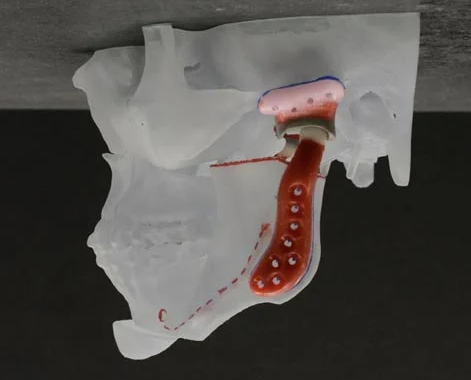 The TMJ implant mandibular component is comprised of a condylar head fabricated from cobalt-chromium-molybdenum alloy and a mandibular body fabricated from titanium alloy.
The TMJ implant glenoid fossa component is comprised of a fossa bearing fabricated from ultra-high-molecular-weight polyethylene and a mesh backing fabricated from unalloyed titanium.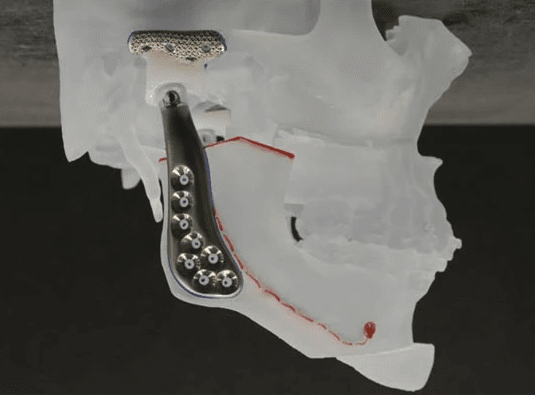 The Surgical Procedure
Although each replacement is unique for each patient's condition, most patients can expect a 2 to 3 day stay in the hospital for any TMJ replacement treatment in Dallas. Surgical braces, or standard orthodontic appliances, are applied to line up the teeth during the procedure, and then are removed postoperatively. Patients that also have a jaw deformity or bite discrepancy may also undergo jaw repositioning at the same time.
There are two incisions that are hidden along the lines of the face. One is made in front of the ear similar to a facelift incision and a second is made in the crease of the neck. These heal very well and are very hard to identify after a few months. The jaws are not wired shut after the surgery, and physical therapy is required as soon after the procedure as possible. This involves at home jaw exercises. A non-chew diet can be expected for the first 6 weeks following surgery.
Patient Focused

Your comfort and care is at the top of our list. Our team makes it a point to provide each patient with top notch care.

Comprehensive Approach

Specializing in oral maxillofacial surgery as well as reconstructive surgery allows us to accomplish your overall goals.

Individualized Care

We treat each of our patients as an individual, and provide care according to their specific needs.

Innovative Technology

We are cutting-edge and use the most advanced technology and techniques.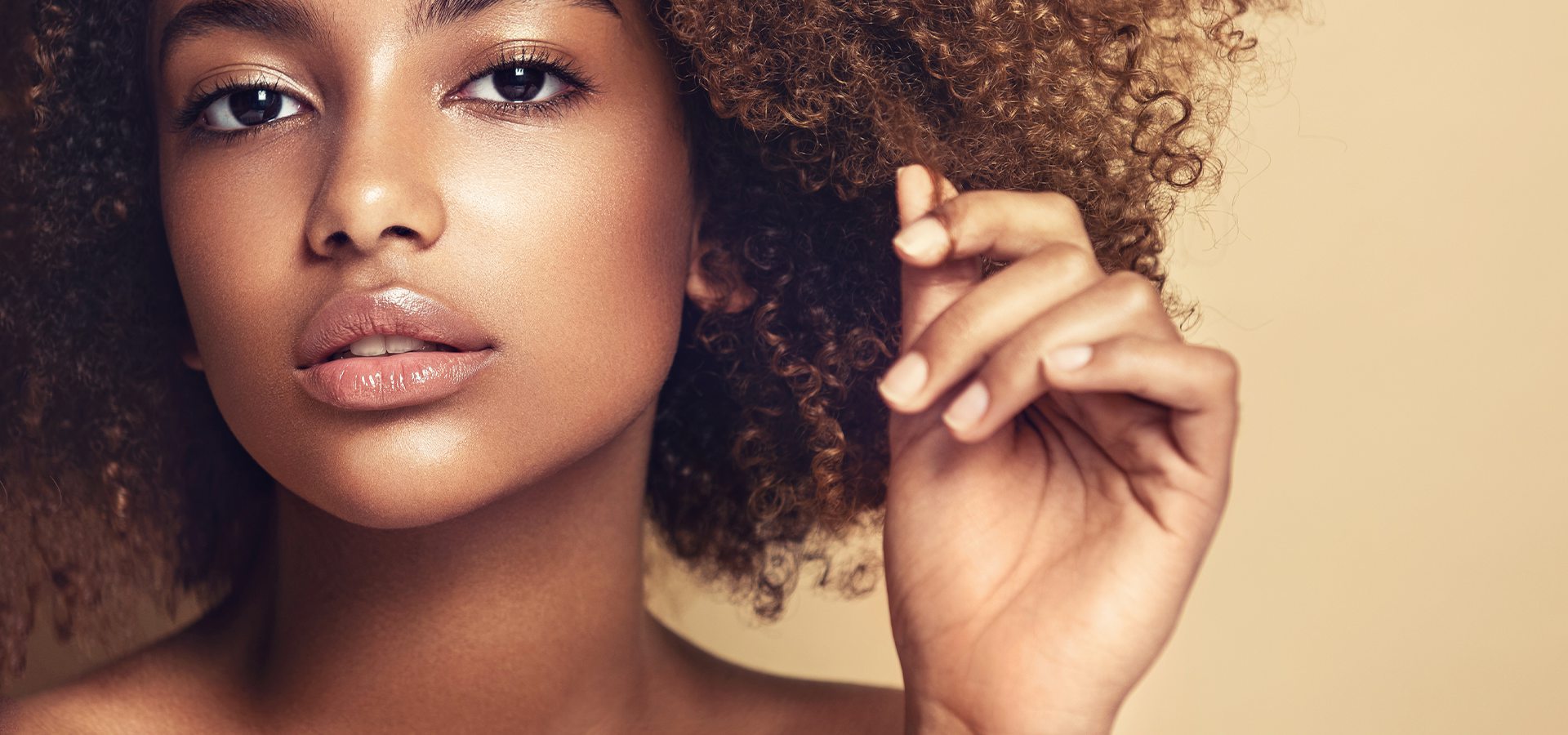 Real patients. Real Reviews.
"Thank Dallas Surgical Arts for a staff that is phenomenal!"

Amy H.

"I look forward to more outstanding results."

Roslyn G.

"Will most definitely return here if I need anything else done in the future. <3"

Heather M.

"The experience could not have gone more smoothly."

Alexandra C.

"We would for sure be back for any other needs and are so thankful for Dr. Sanovich and his staff!"

Laura M. The Time is now
Request a consultation