We don't just do Surgery. We take care of people.
MICRONEEDLING WITH PRP (PLATELET RICH PLASMA) AND HYALURONIC ACID
Microneedling, or "collagen induction therapy", is an ideal treatment for minimizing wrinkles and fine lines, acne scars, large pores, and uneven skin texture. First, your skin is thoroughly cleansed and a topical anesthetic is applied 30 minutes before your treatment. The microneedling device is a small, automatic, hand-held device that contains tiny needles that are passed over the skin creating micro-channels. These micro-channels created in the skin initiate your body's natural wound healing process and collagen synthesis.
Microneedling is performed with a gelding agent, usually either a hyaluronic acid serum or for the Vampire Facial treatment, PRP (platelet rich plasma). PRP is produced from an individual's own blood. After a blood sample is drawn from the patient, the sample is put into a centrifuge, which is a tool that spins at a high velocity to separate the PRP from the blood. The PRP is directly infused into the microwounds that were created to accelerate the natural healing process and creation of collagen.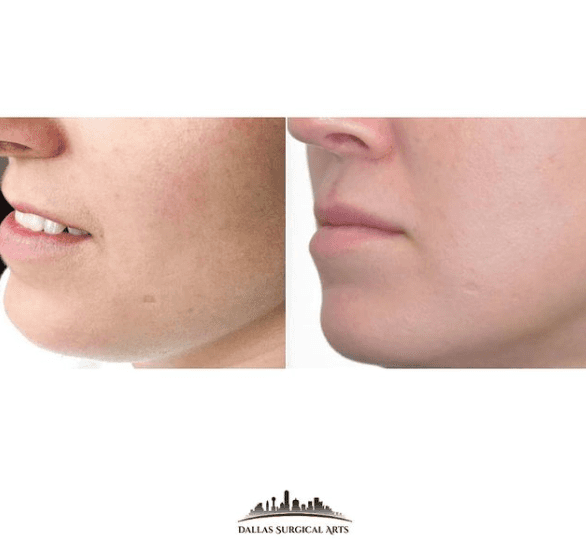 Recovery after microneedling is typically 24-72 hours, however, no downtime is required. Immediately following the treatment your skin will be slightly pink and feel slightly sunburned. Your body's collagen production usually takes about 4-6 weeks, so you will continue to see improvements in your skin over this time. Microneedling is recommended on a routine basis every 4 to 6 weeks until you get your desired results. We offer multi-session packages for best results.
Procedure time - approximately 60 minutes
Sessions required for optimal results - typically a series of 3 treatments scheduled every 4-6 weeks
Recovery time: No downtime – slightly pink skin for 24-72 hours
Contact ‌‌Dallas Surgical Arts today at (972) 914-3660 to schedule a consultation!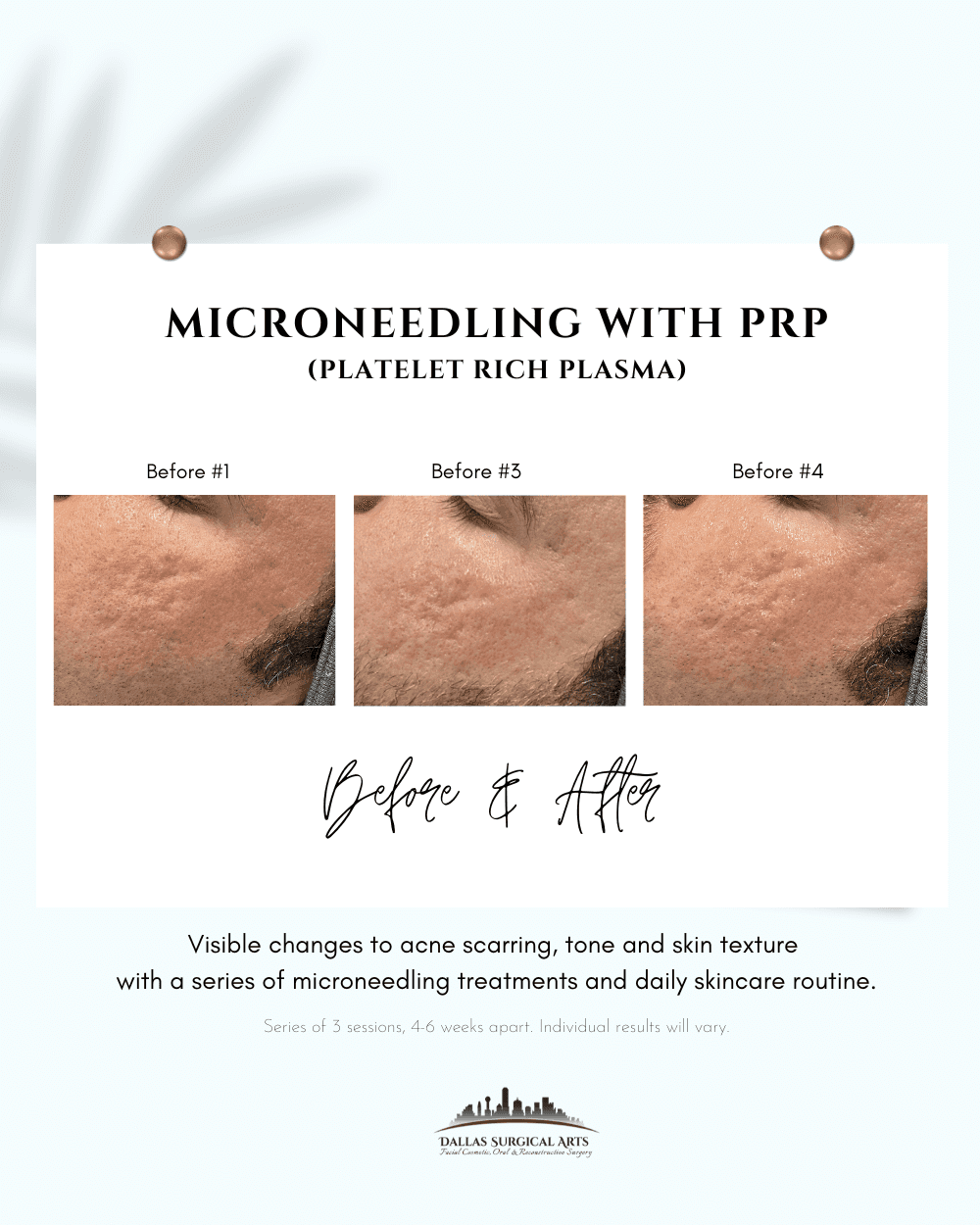 Patient Focused

Your comfort and care is at the top of our list. Our team makes it a point to provide each patient with top notch care.

Comprehensive Approach

Specializing in oral maxillofacial surgery as well as reconstructive surgery allows us to accomplish your overall goals.

Individualized Care

We treat each of our patients as an individual, and provide care according to their specific needs.

Innovative Technology

We are cutting-edge and use the most advanced technology and techniques.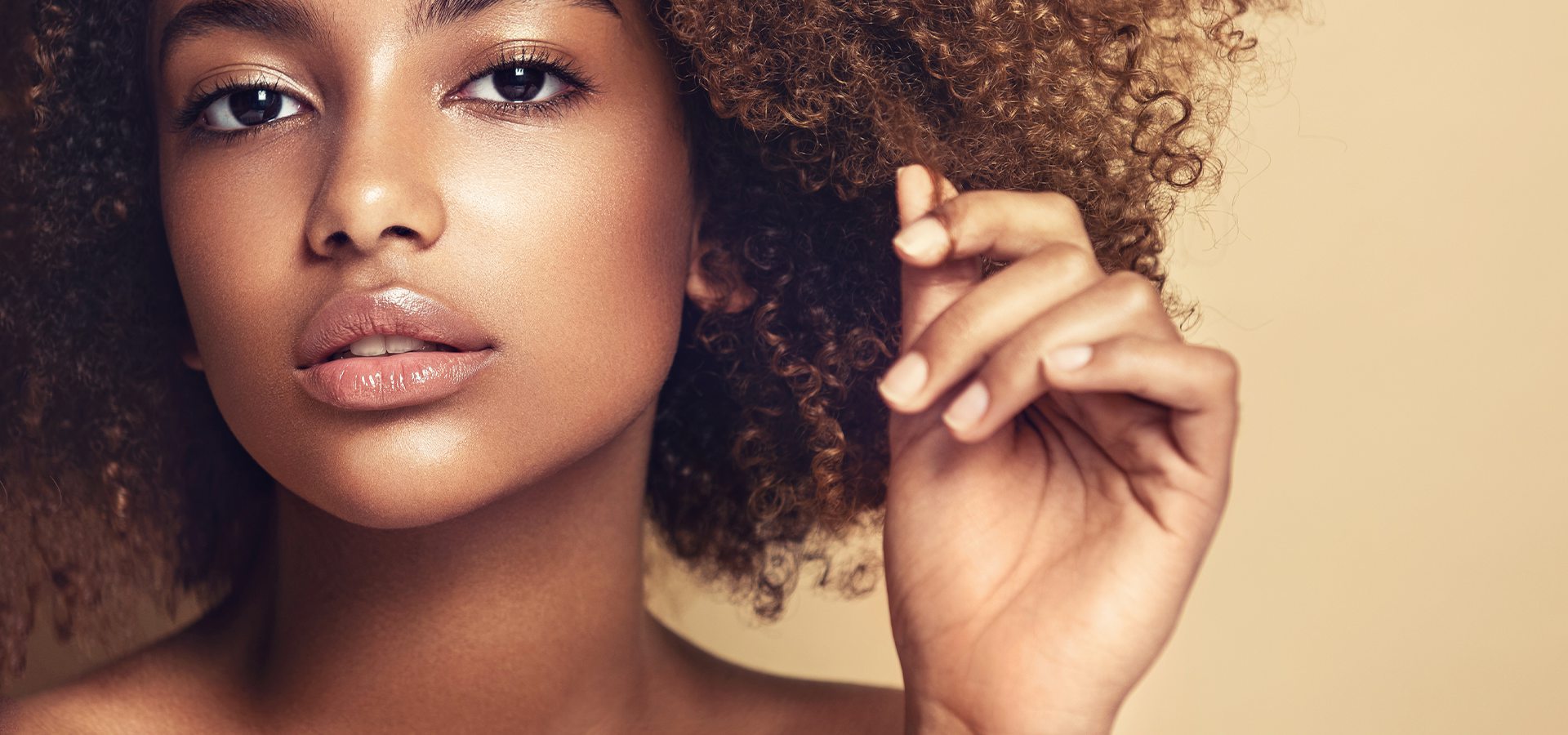 Real patients. Real Reviews.
"Thank Dallas Surgical Arts for a staff that is phenomenal!"

Amy H.

"I look forward to more outstanding results."

Roslyn G.

"Will most definitely return here if I need anything else done in the future. <3"

Heather M.

"The experience could not have gone more smoothly."

Alexandra C.

"We would for sure be back for any other needs and are so thankful for Dr. Sanovich and his staff!"

Laura M. The Time is now
Request a consultation