We don't just do Surgery. We take care of people.
An impacted tooth simply means that it is "stuck" in the gums and cannot erupt into a functioning tooth. Patients frequently develop problems with impacted third molars, or wisdom teeth. If left untreated, these teeth can develop painful infections, cysts, and cause damage to the surrounding bone and teeth. Since there is rarely a functional need for wisdom teeth, they are usually extracted if problematic. The maxillary cuspid (sometimes called canine teeth or the upper eyetooth) is the second most common tooth to become impacted, however, these teeth need to be repositioned, rather than extracted, as they play a crucial role in proper bite alignment.

Early Recognition Of Impacted Eyeteeth Is The Key To Successful Treatment
The American Association of Orthodontists recommends that a panoramic x-ray, along with a dental examination, be performed on all dental patients at the age of seven to count the teeth and determine if there are problems with eruption of the adult teeth. This exam is usually performed by your general dentist or hygienist who will refer you to an orthodontist if a problem is identified. Treating such a problem may involve an orthodontist placing braces to open spaces allowing for proper eruption of the adult teeth. Treatment may also require referral to an oral surgeon like Dr. Randy Sanovich or Dr. Danny Sanovich for extraction of over-retained baby teeth or selected adult teeth that are blocking the eruption of the canines. Our board-certified oral surgeons may advise extractions for any extra teeth (also called supernumerary teeth) or growths that are blocking the eruption of the adult teeth.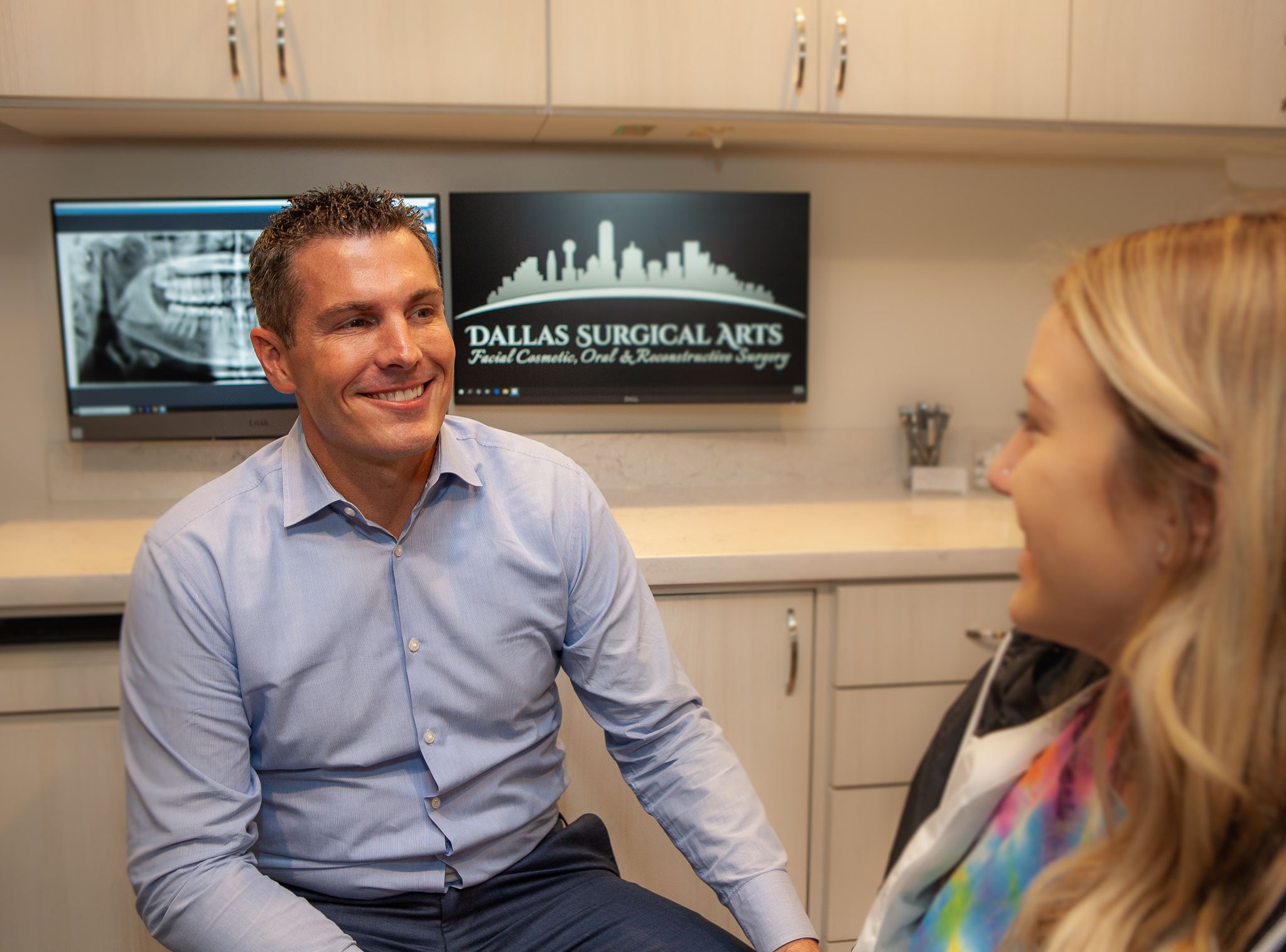 What Happens If The Eyetooth Will Not Erupt When Proper Space Is Available?
In cases where the canines will not erupt spontaneously, the orthodontist and oral surgeon will work together to erupt and reposition the teeth. The most common scenario will require the orthodontist to place braces on the teeth (at least the upper arch) so that a space will be opened to provide room for the impacted tooth to be moved into its proper position in the dental arch. If the baby eyetooth has not fallen out already, it is usually left in place until the space for the adult eyetooth is ready. Once the space is ready, the orthodontist will refer the patient to the oral surgeon to have the impacted canine, or eyetooth, exposed and bracketed.
What To Expect From Surgery To Expose & Bracket An Impacted Tooth
The surgery to expose and bracket an impacted tooth is a very straightforward procedure that is performed in our comfortable office surgical suites. The gum on top of the impacted tooth will be lifted up to expose the hidden tooth underneath. If there is a baby tooth present then it will be removed at this time. Once the tooth is exposed, the oral surgeon will bond an orthodontic bracket to the exposed tooth. The bracket will have a small chain attached to it. The oral surgeon will guide the chain back to the orthodontic arch wire where it will be temporarily attached. Sometimes the surgeon will leave the exposed and impacted tooth completely uncovered by suturing the gum up high above the tooth, or making a small window in the gum covering the tooth. Shortly after surgery (1-14 days) the patient will return to the orthodontist. A rubber band will be attached to the chain to put a light eruptive pulling force on the impacted tooth. This will begin the process of moving the tooth into its proper place in the dental arch. This is a carefully controlled, slow process that may take up to a full year to complete. The goal is to erupt the impacted tooth into proper position, not to extract it. Once the tooth has moved into the arch in its final position, the gum around it will be evaluated to make sure it is sufficiently strong and healthy to last for a lifetime of chewing and tooth brushing. In some circumstances, especially those where the tooth had to be moved a long distance, there may be some minor "gum surgery" required to add bulk to the gum tissue over the relocated tooth so that it remains healthy during normal function. Your dentist or orthodontist will explain this procedure to you if it applies to your specific case. For most patients, it is performed using nitrous and local anesthesia. In select cases, it will be performed under IV sedation, but this is generally not necessary. The procedure is scheduled for approximately 75-95 minutes and the time will vary if there are multiple teeth being exposed and bracketed. The specifics of your procedure will be discussed in detail at your preoperative consultation with our knowledgeable staff.
You can expect a limited amount of bleeding from the surgical sites after surgery. Although there will be some discomfort and swelling, most patients find Tylenol or Advil are sufficient for pain management. By three days post-surgery, most patients discontinue the use of their pain medication. A soft, bland diet is recommended at first, but you may resume your normal diet as soon as you feel comfortable chewing. It is advised that you avoid sharp food items, like crackers and chips, as they can irritate the surgical site during initial healing. Your doctor will see you 7-10 days after surgery to evaluate the healing process and make sure you are maintaining proper oral hygiene. You should plan to see your orthodontist within 1-14 days to activate the eruption process (applying the proper rubber band to the chain on your tooth to create movement).
As always, your doctor is available at the office and can be contacted after hours if any problems should arise after surgery. Simply call Dallas Surgical Arts at (972) 914-3660 today.
Patient Focused

Your comfort and care is at the top of our list. Our team makes it a point to provide each patient with top notch care.

Comprehensive Approach

Specializing in oral maxillofacial surgery as well as reconstructive surgery allows us to accomplish your overall goals.

Individualized Care

We treat each of our patients as an individual, and provide care according to their specific needs.

Innovative Technology

We are cutting-edge and use the most advanced technology and techniques.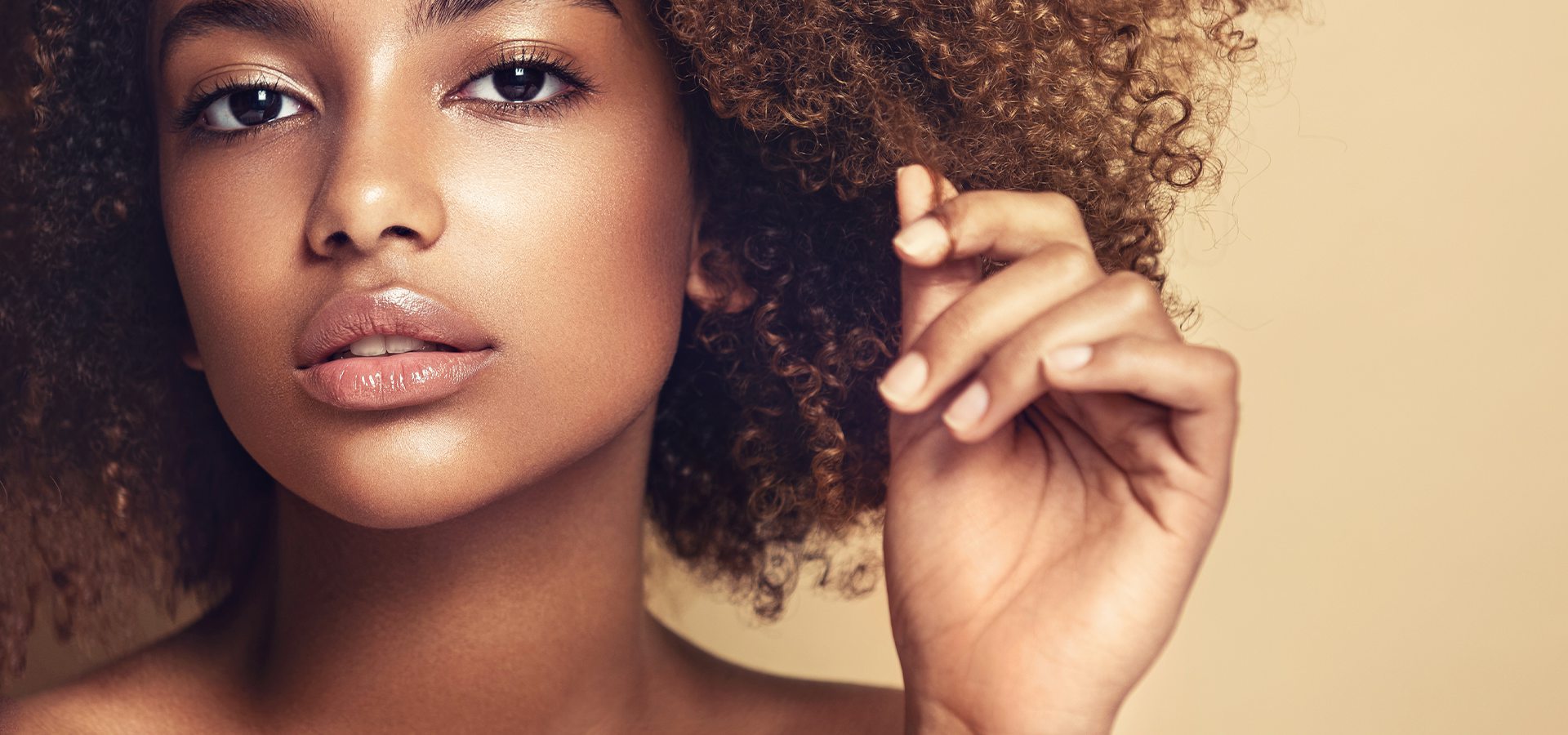 Real patients. Real Reviews.
"Thank Dallas Surgical Arts for a staff that is phenomenal!"

Amy H.

"I look forward to more outstanding results."

Roslyn G.

"Will most definitely return here if I need anything else done in the future. <3"

Heather M.

"The experience could not have gone more smoothly."

Alexandra C.

"We would for sure be back for any other needs and are so thankful for Dr. Sanovich and his staff!"

Laura M. The Time is now
Request a consultation