We don't just do Surgery. We take care of people.
SARPE AND EASE
Endoscopically-Assisted Surgical Expansion (EASE)
What is EASE?
Endoscopically assisted surgical expansion or EASE, is a minimally invasive widening of the upper jaw to improve the airway to improve issues like sleep apnea, and restore proper bite alignment. Once the jaw has been surgically expanded, the patient will continue working with their orthodontist to properly align the bite with orthodontia. The procedure is conducted using IV sedation and is completed in under 1 hour without hospitalization. Patients may return to work and regularly scheduled activities within a few days of this procedure. EASE is becoming a popular procedure for improving breathing, bite, and overall jaw function! EASE is less invasive than many other jaw widening procedures, and only requires a very small incision to be made. Bruising and swelling of the face are significantly reduced due to the minimally invasive process of the procedure. Many expansion procedures require multi-step processes to install the expansion device or distractor. At Dallas Surgical Arts, the device is placed at the time the jaw is widened, making this a one-step procedure. EASE results in a 2 or 3mm gap between the front teeth that can be closed using traditional braces or Invisalign.
For more information about Surgically Assisted Rapid Palatal Expansion (SARPE) or to schedule a consultation with Dr. Sanovich, call us at (972) 914-3660.

Someone with a narrow maxilla, someone who snores (weak retropalatal airway).
Someone who is not a significant candidate for another sleep apnea surgery, such as MMA, Inspire, gastric bypass, etc. or is interested in attempting a less-invasive surgery.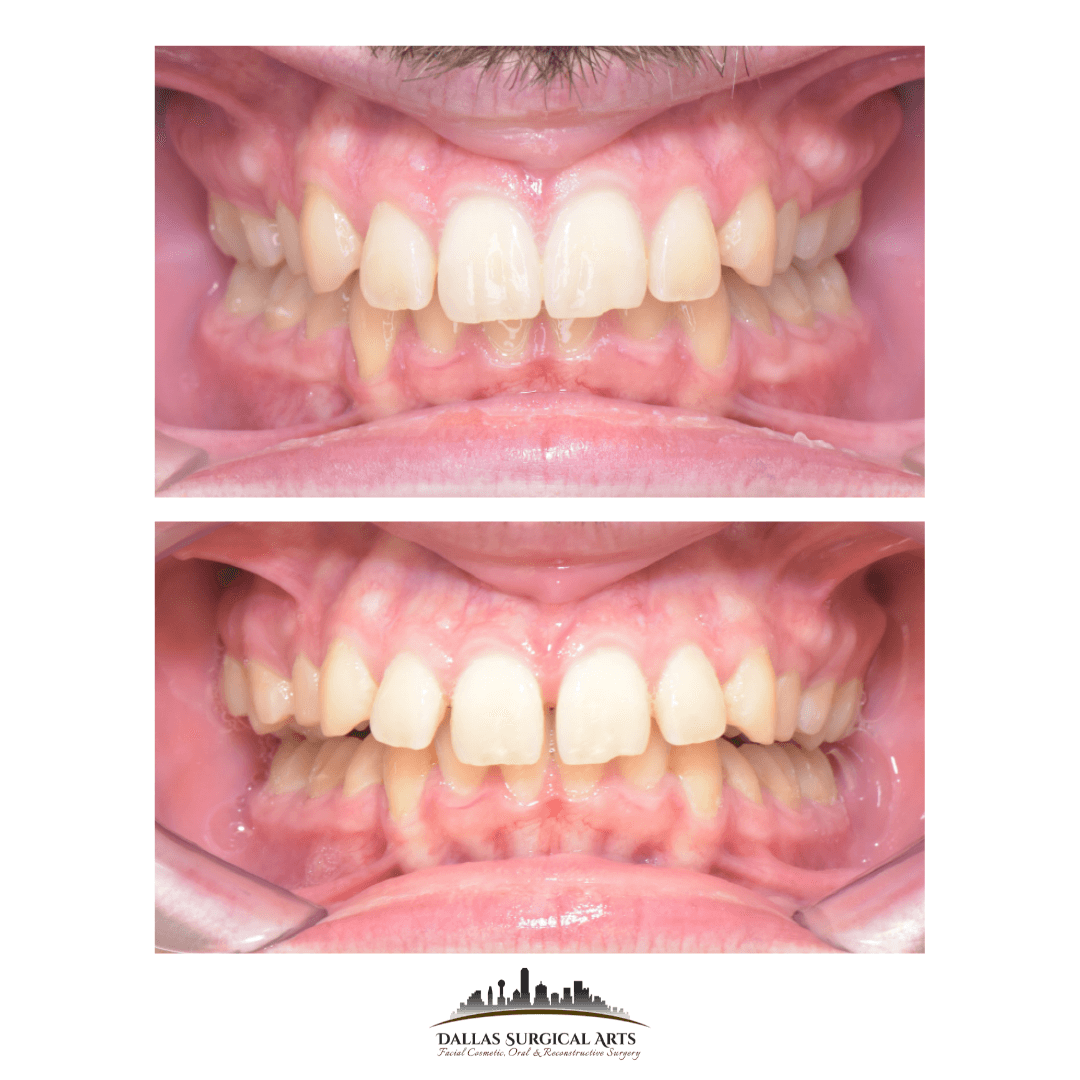 What can you expect with EASE procedure
Surgery duration is approximately 1 hour under IV sedation or general anesthesia
Discharge within 1 hour after surgery is typical
Post-op instructions:
Sleep with head elevated (two pillows so the head is above the heart)
No nose blowing
Apply ice to cheeks to reduce minor swelling
Pain can typically be managed with Tylenol or Ibuprofen
Soft food diet such as well-cooked pasta, fish, milk shakes and soup for a few days

SURGICALLY ASSISTED RAPID PALATAL EXPANSION (SARPE)
What is SARPE?
SARPE or Surgically Assisted Rapid Palatal Expansion (or SAMARPE- Surgically-Assisted Miniscrew-Assisted Rapid Palatal Expansion) is an orthognathic surgery that is used to correct crowding, overbite, and to widen narrow palates.
WHO IS A CANDIDATE FOR A SARPE?
Adults who are experiencing crowding and an overbite may be a candidate for a SARPE. Because the palate is fully developed in adults, the surgical palate expansion is the best option for successful results. A younger person whose palate has not fully fused would not be a candidate for a SARPE
HOW IS A SARPE PERFORMED?

A SARPE is performed under general anesthesia. The surgeon will perform a vertical osteotomy (or a cut in the bone) in the maxilla, in conjunction with a Le Fort I osteotomy to perpetuate expansion of the palate. Post-operatively, the patient will begin to open the expander slowly, until the proper measurements have been reached to start the orthodontic process. Patients must wait approximately three months for the bones to fuse into position and heal. For these three months, the palatal expander is kept in place to stabilize the bones in their healed position. While the palate is expanding, the patient may notice a space between their two front teeth. This "gap" is a common result of the space the SARPE creates and once the patient has started orthodontic treatment such as braces or Invisalign, it will be corrected.
Why get a SARPE?
This procedure can correct crowding, a misaligned bite, and balance the overall symmetry of the patient's upper and lower dental arches.
Measures of Success for Palatal Expansion Patients:
Nasomaxillary expansion / transverse expansion of the nasal aperture (nasal side walls)
Parallel expansion pattern / posterior expansion of the maxilla
Improve sleep disorders and minimize obstructed breathing
Enlargement of the airway and increasing tension of the muscles reinforces the airway against collapse.
When is Palate Expansion Surgery Indicated Using EASE or SARPE procedures?
Palate expansion surgery, specifically using the EASE or SARPE procedures, is typically indicated in cases of transverse maxillary deficiency. These procedures are used to widen the upper jaw (maxilla) to correct issues related to dental crowding, crossbites, breathing difficulties, and facial aesthetics. Here are some situations where EASE or SARPE procedures may be considered:
Dental Crowding: When there is insufficient space in the dental arch for proper alignment of the teeth, palate expansion surgery can create additional space to alleviate crowding and facilitate orthodontic treatment.
Crossbite: Palatal expansion can be performed to correct a posterior crossbite, where the upper teeth fit inside the lower teeth when biting down. Expanding the palate helps align the upper and lower dental arches for improved bite function.
Airway Obstruction: A narrow maxilla can contribute to airway obstructions, leading to issues like sleep apnea and breathing difficulties. Palate expansion surgery can widen the upper jaw, creating more space for the airway and improving breathing.
Skeletal Discrepancies: In cases where the upper jaw is significantly narrower than the lower jaw, palate expansion surgery may be recommended to correct the skeletal discrepancy and improve overall facial harmony.
Orthodontic Treatment: Palatal expansion is often performed as part of comprehensive orthodontic treatment plans, especially when the transverse maxillary deficiency is present and needs correction before or during orthodontic alignment of the teeth.
It's important to note that the suitability of EASE or SARPE procedures for an individual case should be determined by our qualified oral and maxillofacial surgeon at Dallas Surgical Arts. They will assess the specific needs and circumstances of the patient, including dental and skeletal relationships, and make recommendations based on their professional expertise.
---
Are you looking for an experienced oral and maxillofacial surgeon in Dallas for a palate expansion surgery? Call (972) 914-3660 or contact us today to schedule an appointment.
---
Patient Focused

Your comfort and care is at the top of our list. Our team makes it a point to provide each patient with top notch care.

Comprehensive Approach

Specializing in oral maxillofacial surgery as well as reconstructive surgery allows us to accomplish your overall goals.

Individualized Care

We treat each of our patients as an individual, and provide care according to their specific needs.

Innovative Technology

We are cutting-edge and use the most advanced technology and techniques.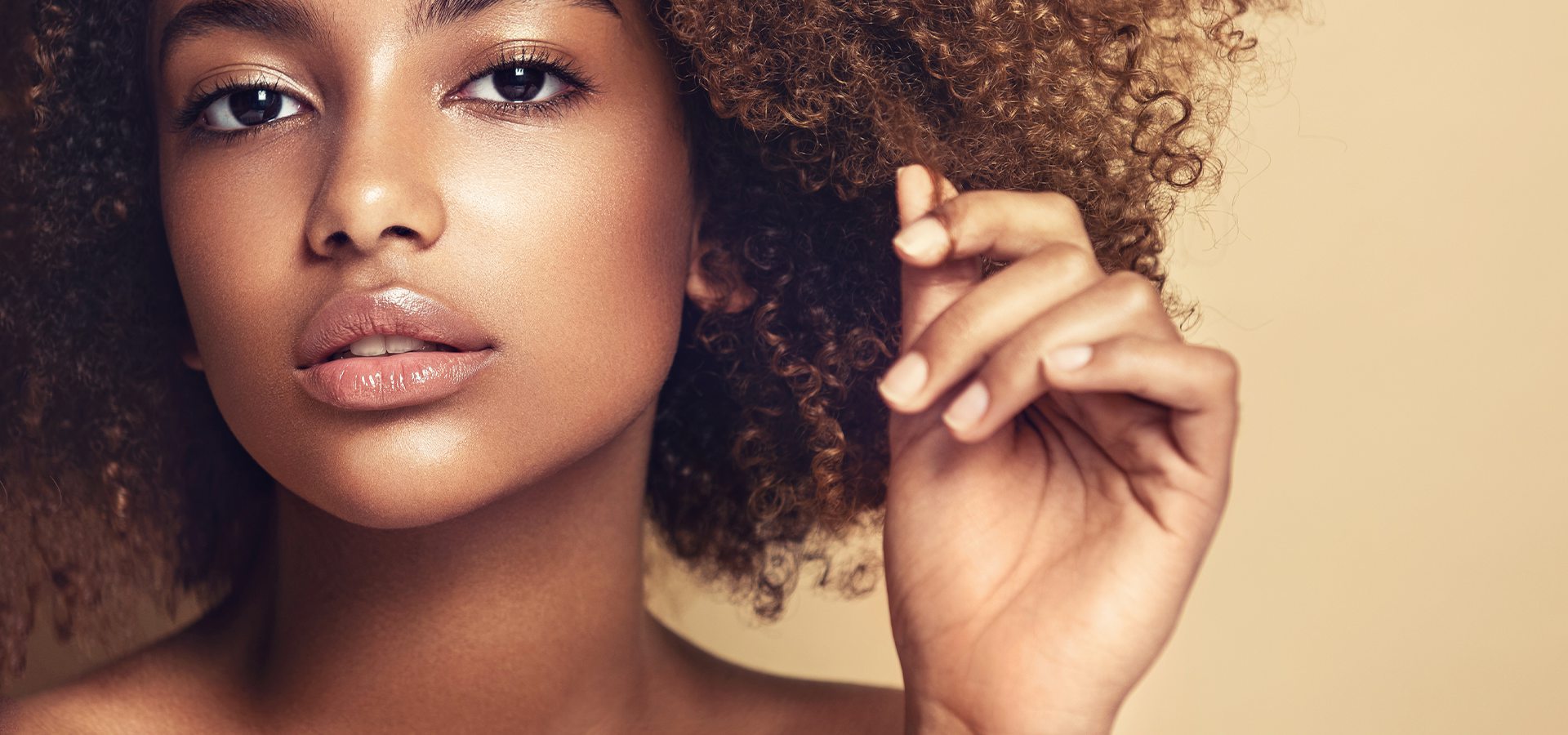 Real patients. Real Reviews.
"Thank Dallas Surgical Arts for a staff that is phenomenal!"

Amy H.

"I look forward to more outstanding results."

Roslyn G.

"Will most definitely return here if I need anything else done in the future. <3"

Heather M.

"The experience could not have gone more smoothly."

Alexandra C.

"We would for sure be back for any other needs and are so thankful for Dr. Sanovich and his staff!"

Laura M. The Time is now
Request a consultation