We don't just do Surgery. We take care of people.
SKin Concerns & Suggested Treatments
Struggling with your skin? Learn more about our aesthetic treatments and procedures that target a variety of common skin concerns! Following the links below to see the suggested treatment.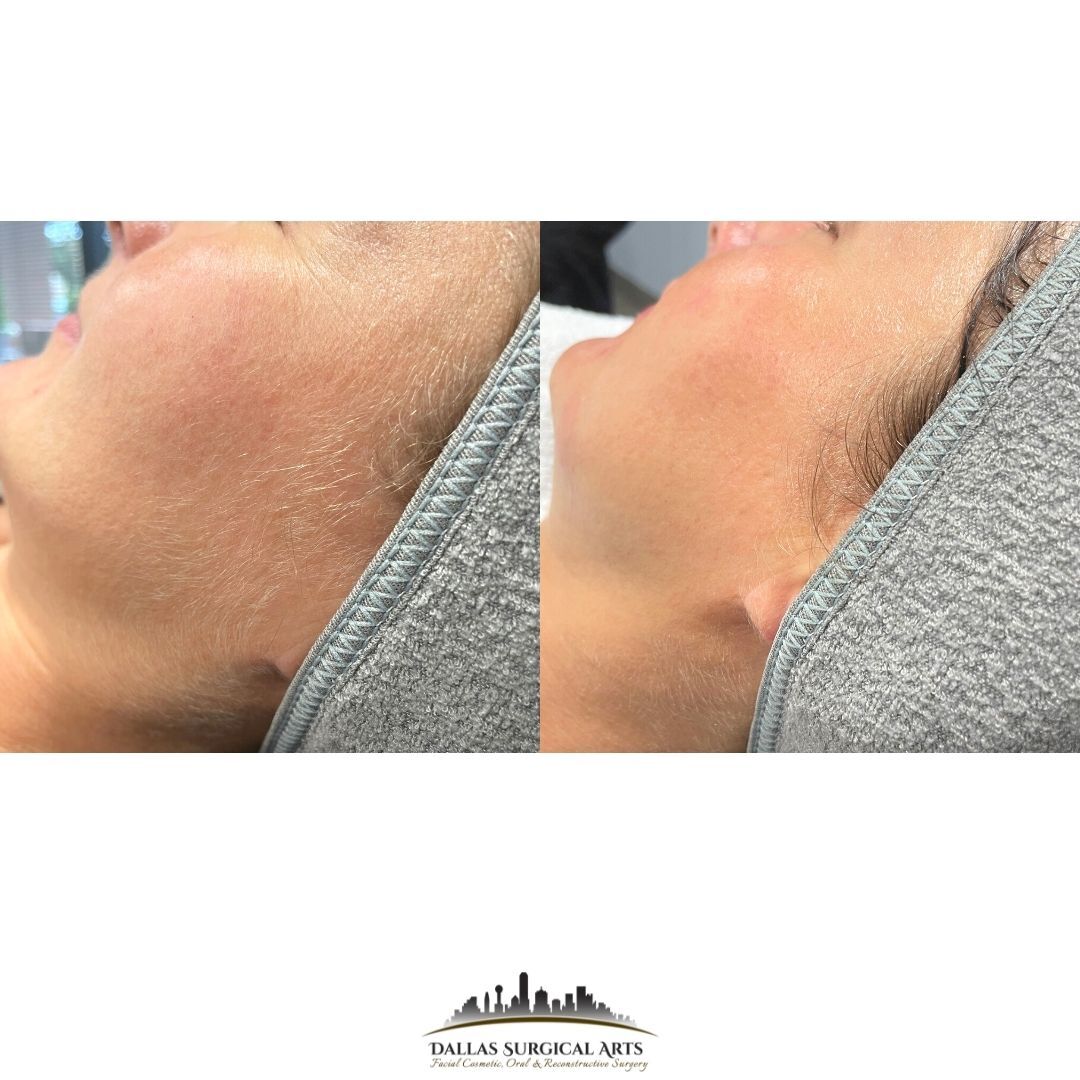 Common skin concerns: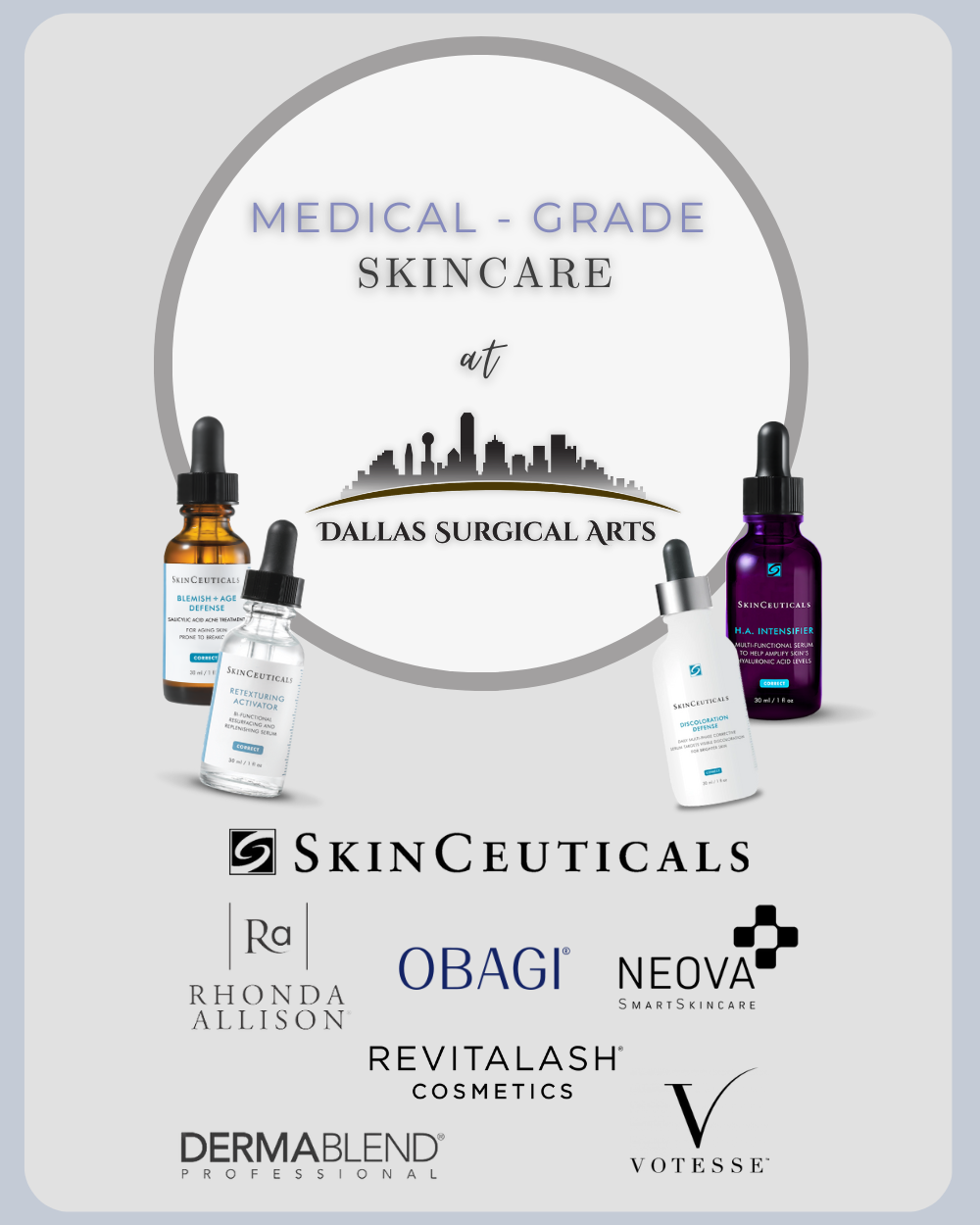 SKin Concerns & Treatment details
SKIN CONCERNS: UNEVEN SKIN TEXTURE, GENERAL AGING CONCERNS, HYPERPIGMENTATION, ACNE SCARRING, POST-INFLAMMATORY HYPERPIGMENTATION
TREATMENT: MICROPEN EVO MICRONEEDLING BY ECLIPSE
A sterile, single-use cartridge containing 14 microneedles is gently pressed against the skin. This treatment is a controlled induction of the skin's natural healing process by creating "micro-injuries" in the skin which trigger new collagen synthesis and natural skin rejuvenation. Improves skin texture and tone, reduces the appearance of lines & wrinkles, diminishes surface hyperpigmentation, reduces the visibility of acne scars and pore size. Microneedling can be done with the infusion with Hyaluronic Acid or with Platelet Rich Plasma. Any patient over the age of 22 is a candidate for this treatment and it is safe for all Fitzpatrick skin types. After numbing for 20-25 minutes, the treatment takes about 30 minutes. We reserve 1 hour for patients who book microneedling. Some minor pinpoint bleeding is to be expected immediately and for the next 2-3 days, patients can expect the skin to be pink to red. We typically recommend a series of 3-4 treatments spaced one month apart.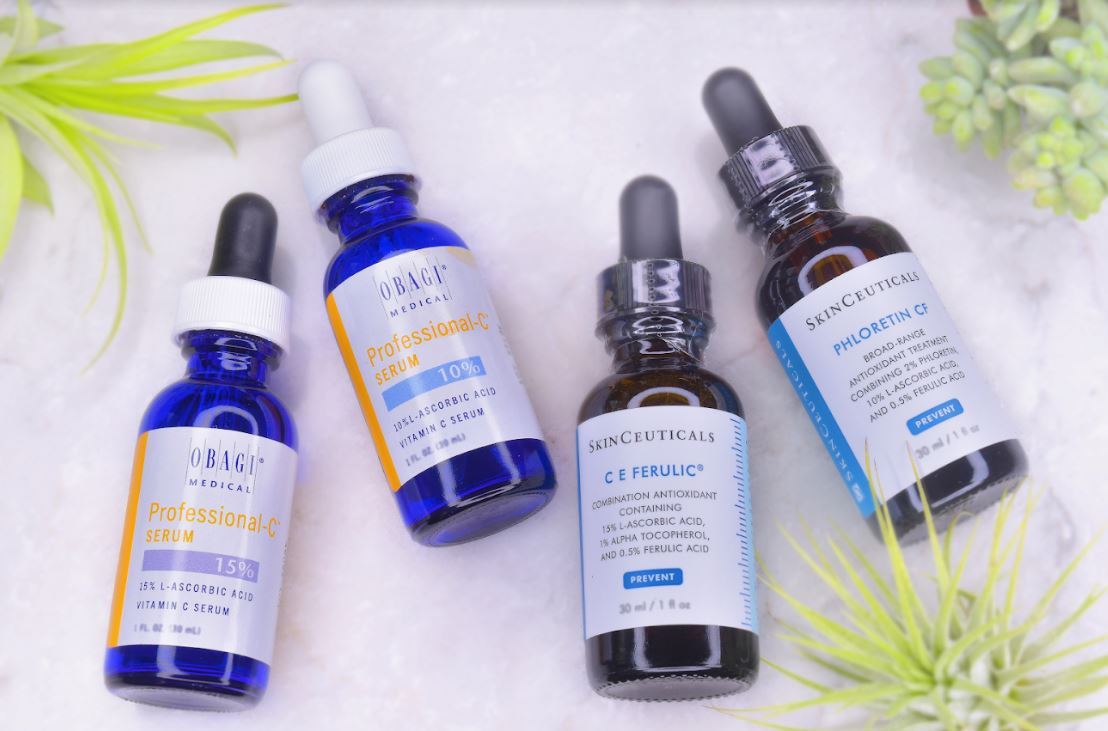 SKin Concerns & Treatment details Continued
SKIN CONCERNS: GENERAL SIGNS OF AGING, FINE LINES, WRINKLES, HYPERPIGMENTATION, UNEVEN SKIN TEXTURE/TONE, ACNE SCARRING, SUNSPOTS, AGE SPOTS, LARGE PORES, LACK OF COLLAGEN STIMULATION
TREATMENT: VAMPIRE FACIAL (MICRONEEDLING WITH PLATELET RICH PLASMA):
Microneedling with PRP (platelet-rich plasma), also known as a "vampire facial" or collagen-induction therapy, is an ideal treatment of wrinkles and fine lines, acne scars, surgical scars, large pores, and uneven skin texture. First, your skin is thoroughly cleansed, and a topical anesthetic is applied before your skin rejuvenation procedure. After numbing for 20-25 minutes, the procedure takes about 30 minutes. We reserve a total of one hour for patients who book a Vampire Facial. The microneedling device is a small handheld, automatic device that contains tiny micro-needles that are passed over the skin creating tiny micro-wounds, or channels, on the skin. These micro-wounds initiate your body's natural wound healing process of these channels and collagen is produced. Platelet-Rich Plasma is produced from an individual's own blood. After the patient's sample has been drawn, the blood is put into a centrifuge, which is a device that separates the PRP from the blood. The PRP is applied directly to the micro-wounds that were created from the microneedling procedure to further stimulate the natural healing process and creation of collagen. Immediately following the treatment your skin will appear slightly pink and feel mildly sunburned. Recovery after microneedling with PRP is typically 24-72 hours. Your body's collagen production usually takes about 4-6 weeks, so you will continue to see improvements in your skin over this time and it is recommended to receive treatment on a routine basis until you get your desired results. Patients achieve optimal results by booking 3-4 treatments spaced out every 4-6 weeks.
Skin Concerns: general signs of aging, fine lines, wrinkles, skin laxity, jowling
Treatment: Profound Radio Frequency Skin Tightening
ProfoundRF is a non-surgical procedure that triggers the production of new elastin, collagen, and hyaluronic acid. It is used to treat skin laxity by facial tightening and is best for patients with mild to moderate sagging of facial tissues. ProfoundRF is safe for all Fitzpatrick skin types (skin colors), and candidates are usually in their mid 30s to 50s. It is commonly used to treat the cheeks, mid-face, jawline, and neck. Heat induces the process of collagen denaturation and contraction, and protein stimulation causes new collagen production in the dermis. This leads to epidermal tightening, giving patients their desired results.
Skin Concerns: Hyperpigmentation, uneven skin tone, Rosacea, Broken Capillaries, Sunspots, Dull Skin, visible signs of aging, spider veins, hemangiomas, acne
Treatment: Lumenis M22 Intense Pulsed Light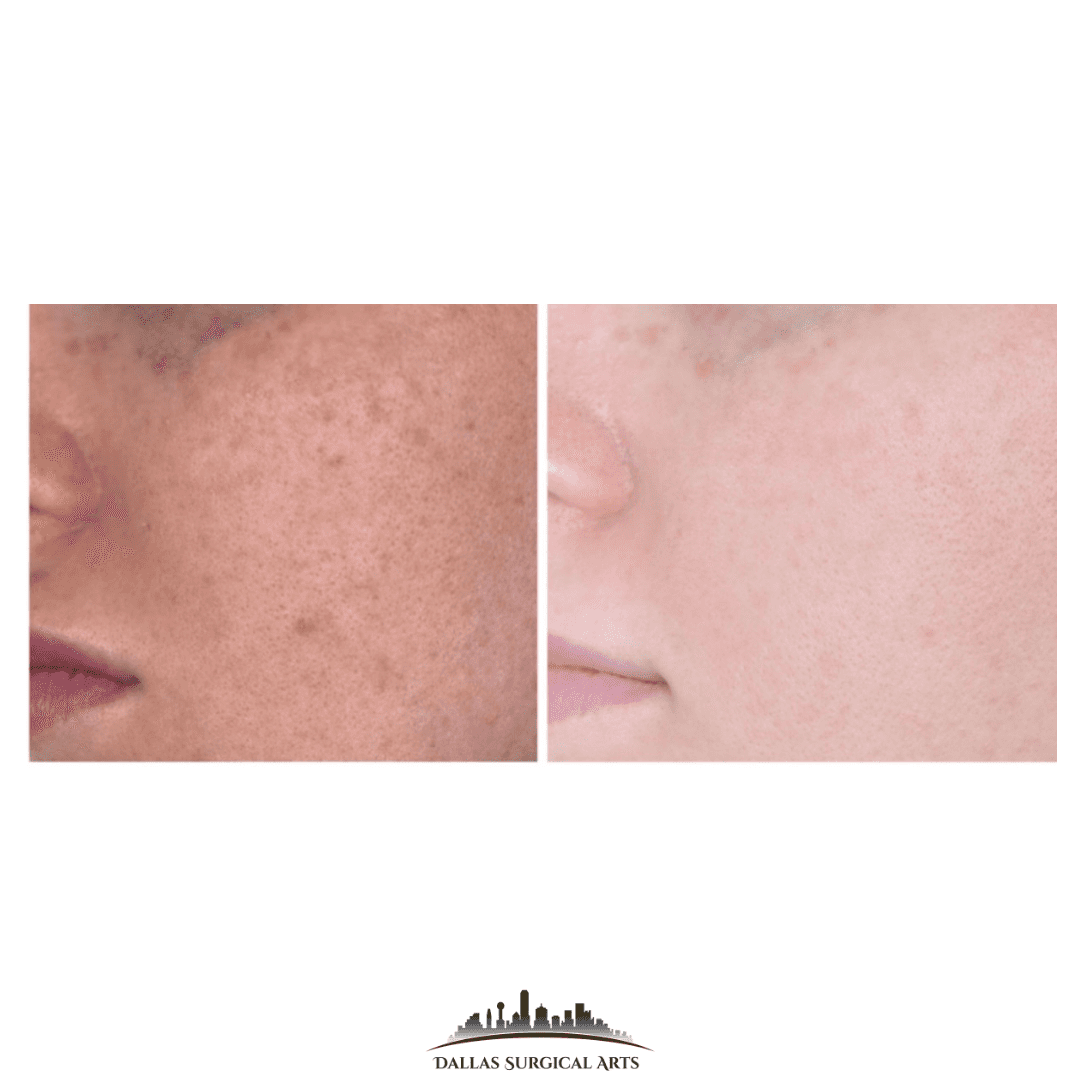 A PhotoFacial minimizes redness from broken capillaries and rosacea. Lightens pigmented lesions, melasma, and sun damage. This treatment stimulates collagen production with minimal to no downtime. Depending on condition(s) a series of 3-5 treatments may be needed to achieve desired results. Your IPL (PhotoFacial) treatment should not take more than 55 minutes. It is a quick, in-office procedure with minimal discomfort. A topical numbing cream is applied to your face. This cream will need to sit on the skin for 20 to 25 minutes so that your skin can absorb it. You may experience a warm sensation as the light is applied to your skin, but the treatment is gentle. For 2 to 24 hours, you may feel and see your skin flushing. Sometimes patients with sensitive skin experience very mild swelling. Hyper-pigmented lesions and freckles will turn darker and dry for four to seven days before they start gradually flaking off. If you have a vascular lesion that is treated, you may develop some bruising, which is more common when vascular lesions are treated on the facial areas. The normal recovery period varies between two and five days but will depend on your skin sensitivity and the treatment performed. You can expect to see a substantial difference in overall skin tone, appearance of hyper-pigmented lesions, vascular lesions, and your overall skin texture within one week of treatment.

For some conditions, it may take a few sessions to see the best results. In general, the more discoloration in your skin, the more treatments you'll need. It may take a series of 3-5 sessions to achieve your desired results, as well as yearly maintenance to maintain a healthy skin tone and minimize sun damage. After you have completed the treatment plan that you and your clinician determine during your consultation, you can have one session of IPL once a year as maintenance if you choose to. Your results will last longer if you take good care of your skin by using a good antioxidant and sunscreen, as well as minimizing sun exposure as much as possible. While IPL treats existing skin problems, it doesn't prevent new ones from developing. For instance, if you get treated for sun-damaged skin, you'll still need to take steps to prevent future sun damage.
Skin Concerns: General aging concerns, age spots, fine lines, wrinkles, skin laxity, uneven skin texture
Treatment: Lumenis ResurFX
The ResurFX emits precise columns of heat energy into the skin to stimulate new collagen growth and retexture the skin. The controlled heat laser delivery has been used for decades in dermatology to trigger the body to repair the skin, leading to collagen production. Stimulating new collagen production is the key to more radiant, youthful skin. Usually, 3 sessions are needed to have visible improvement in the skin texture, and optimal results are typically achieved after 3-5 sessions performed in 2-6 weeks intervals. Ideally, you will continue to see improvements for up to six months following the treatment. Immediately following treatment, you may experience some redness or swelling, depending on your customized treatment settings. Minimal swelling and redness may last for 48-72 hours. Most patients can resume their daily activities the same day as the treatment.
Skin Concerns: Hyperpigmentation, uneven skin tone/texture, sun spots, dull skin, visible signs of aging, fine lines, wrinkles, skin laxity, age spots
Treatment: Lumenis PhotoFabulous Laser Treatment
By combining IPL and ResurFX technologies, both skin pigmentation and textural irregularities can be effectively treated within the same session. Lumenis IPL technology removes unwanted pigmentation and blood vessels from the skin, while the ResurFX fractional laser stimulates the production of new collagen and elastic fibers in the deeper dermal layers. For this treatment, we always apply topical numbing for 30 minutes and the session lasts 30-60 minutes depending on the areas being treated. You may experience an intense warm or prickling sensation as the laser is applied to the skin, but the treatment is gentle and should not cause too much discomfort.
Skin concerns: rosacea, sunspots, age spots, freckles, post-op bruising, poikiloderma, port wine stains, facial veins, and leg veins
Treatment: VBeam Pulsed Dye Laser
The Vbeam can safely and effectively remove discolorations, including rosacea, sunspots, age spots, freckles, as well as other vascular and pigmentation abnormalities such as poikiloderma, port wine stains, facial veins, and leg veins. The Vbeam laser is proven to treat scars, stretch marks, warts, and psoriasis. This laser delivers an intense but gentle burst of light into targeted areas of the skin. There, it is absorbed by the blood vessels, safely treating the condition. Most patients notice results right away and it is safe for all Fitzpatrick skin types. Patients often report a warming or tingling sensation during the treatment. Topical numbing is not required. Redness is to be expected right after the treatment but resolves after several hours. Avoiding sun exposure before and throughout the treatments is essential for optimal outcomes. An SPF of 30 or higher should be worn daily during this time.
Skin concerns: unwanted hair, ingrown hairs
Treatment: Lightsheer Laser Hair Removal
LightSheer Laser Hair Removal uses clinically proven diode laser technology to permanently remove unwanted hair, comfortably and effectively. The LightSheer has two modes for removal: High-Speed, vacuum-assisted technology for large treatment areas, requiring no prep or gel, and the ChillTip technology, which has a cool sapphire top for smaller more delicate areas. LightSheer Laser Hair Removal is generally tolerated by all skin tones and can treat all body areas and types of hair. However, laser hair removal may not be right for everyone. Lasers are more effective when hair is at an early growth phase. Because not all hairs will be at the same phase at the same time, you will need multiple treatments to permanently remove the unwanted hair. Some redness and swelling around the hair follicles is normal. In the following weeks, some hairs will shed from the treated area. You will start to notice less hair growth as you progress through your treatments. We typically recommend a series of 8 treatments spaced 6-8 weeks apart depending on the treatment areas.
SKIN CONCERNS: DRY SKIN, OILY SKIN, GENERAL AGING CONCERNS, CONGESTED PORES, ACNE, UNEVEN SKIN TONE, HYPERPIGMENTATION, FINE LINES, WRINKLES
Treatment: Geneo Oxygen Facial
No matter what skin type you have, there is a Geneo facial for you! Stimulate collagen, hydrate, improve skin texture, brighten, and reduce the appearance of pigmentation with the Geneo oxygen facial. Customized pods containing vitamins and antioxidants are gently infused into your skin to promote tightening, brightening, and overall skin health! The Geneo oxygen facial is a three-step facial combining exfoliation, massage, and ultrasound technology to stimulate oxygenation of the skin via the Bohr Effect, and to infuse antioxidants into the skin that support skin health! Try the Illuminate Geneo facial to stimulate collagen, improve skin texture, brighten, moisturize, and reduce the appearance of pigmentation! The Bohr Effect is a physiological response to balancing the pH levels of your skin. The Bohr Effect provides supplemental oxygen and nutrients to your skin cells. The Bohr Effect (or internal oxygenation) occurs when CO2 bubbles activate beneath the surface of your skin, and are simultaneously replaced by oxygen-rich blood. This oxygen-rich blood is delivered to these deeper layers of your skin, enhancing collagen production, healing, cellular activity, reducing hyperpigmentation, fine lines, texture, and so much more! The Geneo facials are formulated with clean ingredients and antioxidants like Kojic acid, Vitamin C, carrot & prickly pear extracts. These vitamins are infused directly into the patient's skin and support skin health, hydration, and brightening. We have 5 different pods our patients can choose from: Balance, Detox, Hydrate, Illuminate, Revive.
SKIN CONCERNS: LARGE PORE SIZE, GENERAL AGING CONCERNS, HYPERPIGMENTATION, DRYNESS, UNEVEN SKIN TONE/TEXTURE, FINE LINES, WRINKLES, SKIN LAXITY, SKIN DULLNESS
Treatment: HydraGold Microneedling Facial
Sometimes referred to as ("Aqua Gold™" or "micro-tox") A customizable blend of growth factors, antioxidants, and neuromodulators is gently pressed into the skin with a fine, hypoallergenic needle cartridge (as thin as a strand of hair). This treatment is great for minimizing fine lines and wrinkles. Enjoy additional hydration, reduced pigmentation, and pore-minimizing effects! The HydraGold Luxury Facial is customized to your skin health and needs. Patients struggling with acne and other pigmentation concerns may benefit from the Phyto-nutrients and other color-correcting and pigment-reducing ingredients. Patients with dry skin will also love the hydrating effects from ingredients like hyaluronic acid and Hydrating B5 serum. Patients looking to minimize crow's feet and other fine lines and wrinkles will enjoy the benefits of a blend containing Botox or Dysport as well as hyaluronic acid dermal fillers. The HydraGold luxury treatment can be performed on the face, neck, decollate, and even hands!



Patient Focused

Your comfort and care is at the top of our list. Our team makes it a point to provide each patient with top notch care.

Comprehensive Approach

Specializing in oral maxillofacial surgery as well as reconstructive surgery allows us to accomplish your overall goals.

Individualized Care

We treat each of our patients as an individual, and provide care according to their specific needs.

Innovative Technology

We are cutting-edge and use the most advanced technology and techniques.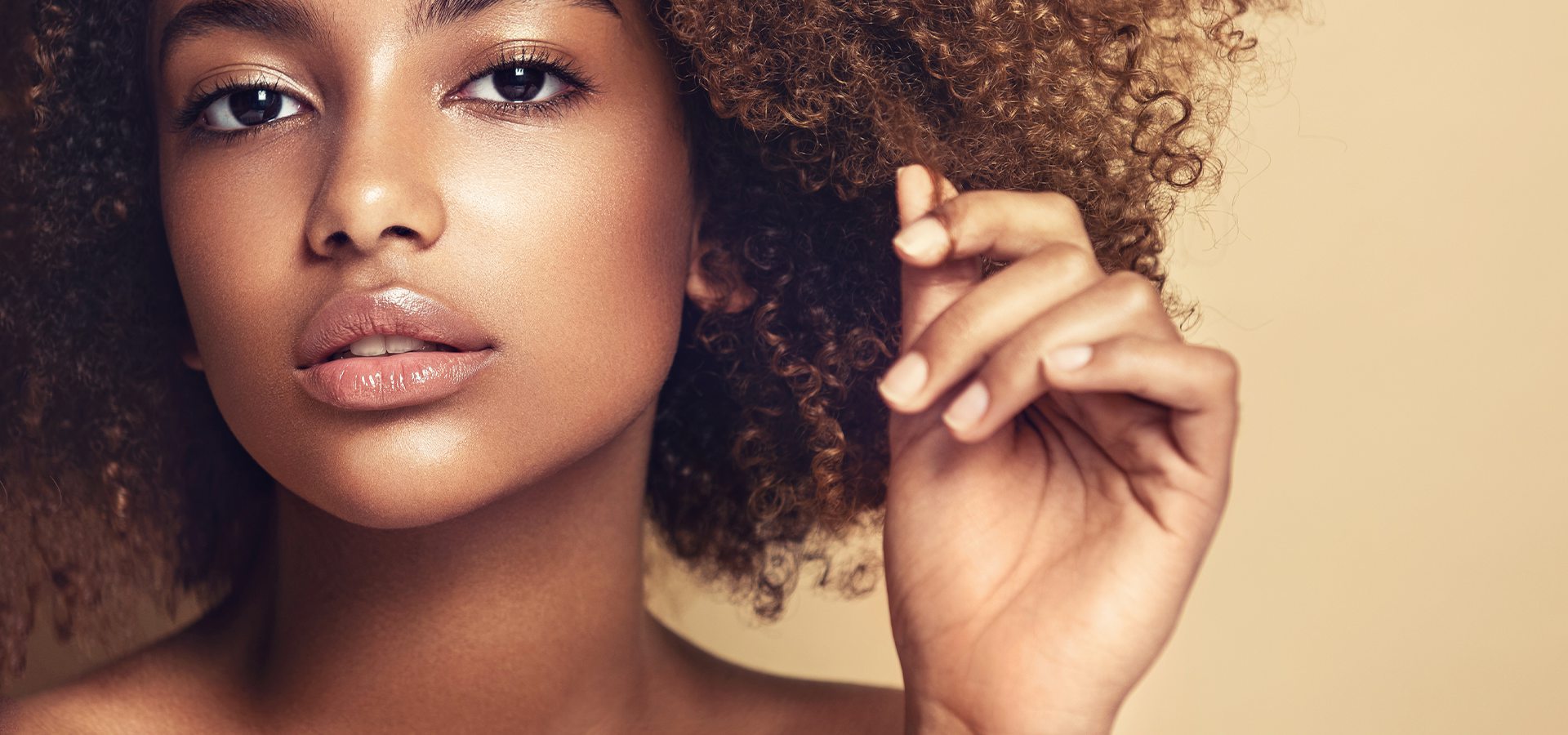 Real patients. Real Reviews.
"Thank Dallas Surgical Arts for a staff that is phenomenal!"

Amy H.

"I look forward to more outstanding results."

Roslyn G.

"Will most definitely return here if I need anything else done in the future. <3"

Heather M.

"The experience could not have gone more smoothly."

Alexandra C.

"We would for sure be back for any other needs and are so thankful for Dr. Sanovich and his staff!"

Laura M. The Time is now
Request a consultation