We don't just do Surgery. We take care of people.
UltraPulse® CO2 LASER SKIN resurfacing
The most powerful CO2 laser in aesthetic medicine
UltraPulse® can penetrate deeper than any aesthetic CO2 laser for advanced scar treatment
Exceptional ablation/coagulation ratio
Advanced technology for maximum results
TREAT scars, WRINKLES & REJUVENATE SKIN with the ultrapulse® co2 fractional laser
UltraPulse® is an advanced fractional laser system that allows Dr. Sanovich to precisely target and effectively treat the skin's surface, and deep dermal levels. Most treatments only reach a depth of 1mm in the skin, but the UltraPulse® can deliver its energy nearly 4mm deep, providing the most versatility for skin resurfacing.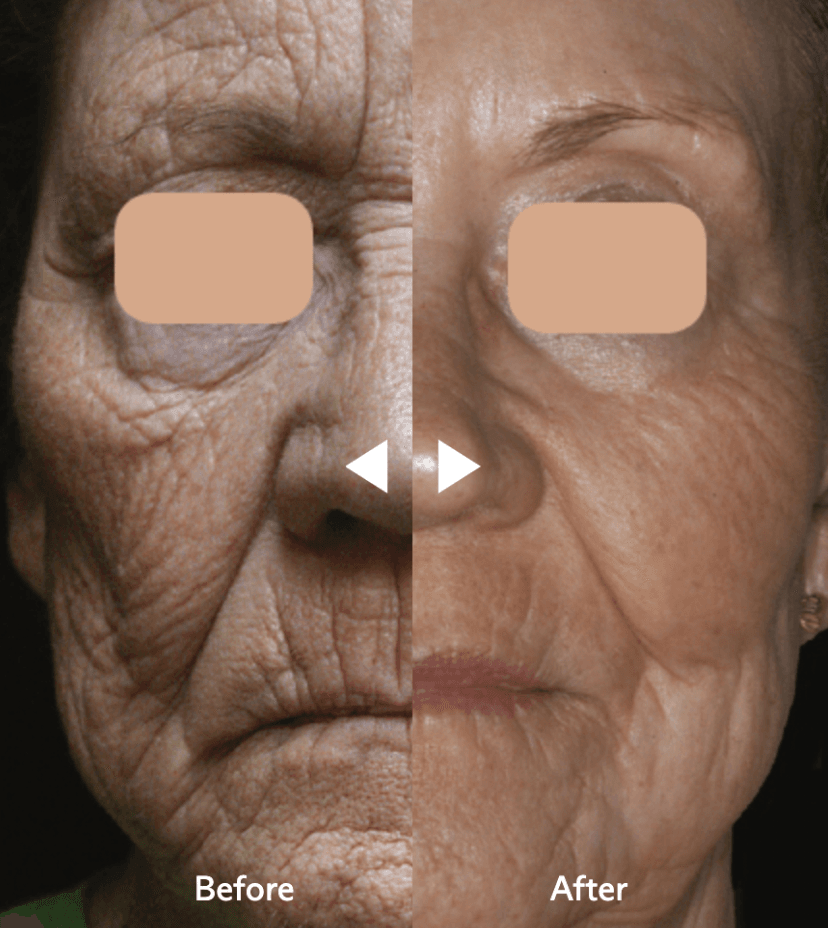 With its ActiveFX™ fractional mode, the UltraPulse offers incredible cosmetic laser solutions, treating fine lines, skin texture and even pigmentation. The DeepFX™ fractional mode provides an in-depth treatment of wrinkles and scars by stimulating collagen and elastin production within the tissues. The combined effect of these two modes – called the the TotalFX™ mode – offers the benefits of both superficial and deep fractional CO2 treatments for the best results.
---
UltraPulse® – State Of The Art Technology
The UltraPulse® laser utilizes Gold Standard UltraPulse® technology, enabling the deepest and safest impact to the skin, as well as a full range of top-tier capabilities for skin resurfacing.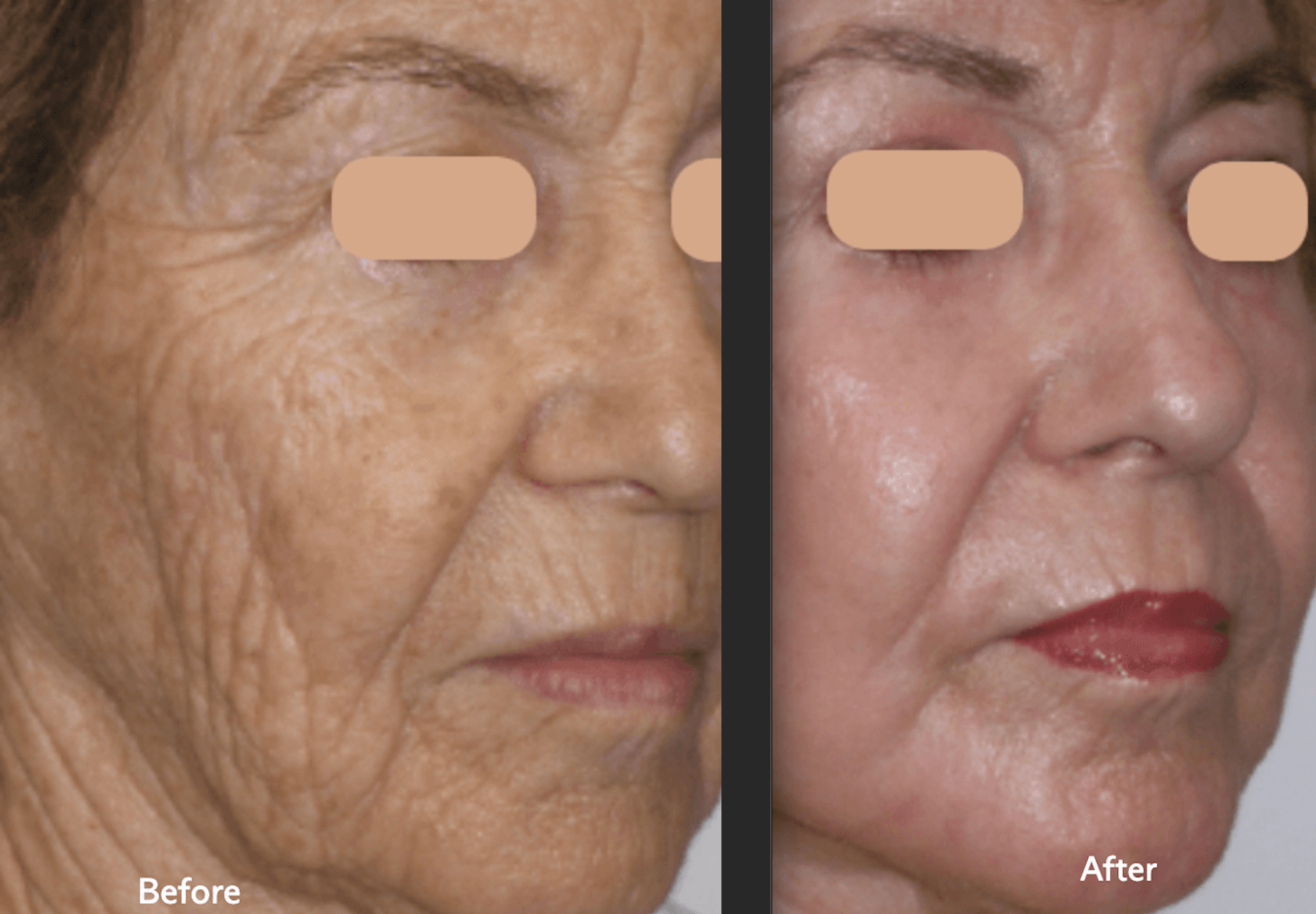 ---
treatment areas
Scar Revision
The SCAAR FX™ mode of the UltraPulse® system allows for advanced treatment of a variety of severely damaged skin which require synergistic coagulation and ablation for advanced resurfacing (SCAAR) to properly treat scars.
Acne Scars
Lumenis CO2 ablative technologies decrease the appearance of scars, even very deep ones, as well as repair the damaged skin and improve skin tone.
Fractional ablative resurfacing & Skin resurfacing
Ablative skin resurfacing procedures use laser technology to reduce the signs of aging, improve skin texture, tone, laxity, and minimize the appearance of scars and stretch marks. Ablative resurfacing is ideal for patients seeking a dramatic improvement in a single session. The Lumenis™ CO2 ablative technologies offer improvement for skin damage and skin tone with minimal downtime. This is due to the unique pulse technologies and customized treatment modes.
Blepharoplasty
Lumenis offers a complete laser blepharoplasty solution that combines an incisional solution with complementary eyelid resurfacing. With laser assisted incisions, bleeding during the procedure as well as post-surgery bruising are reduced.
Rhynopyhma
Rhinophyma is a disorder causing development of a large, bulbous nose associated with granulomatous infiltration, commonly due to untreated rosacea. This can be treated with CO2 laser as a surgical tool.
Syringomas
Syringomas are benign tumors, typically found clustered on eyelids. These can be safely treated by a CO2 laser like UltraPulse®.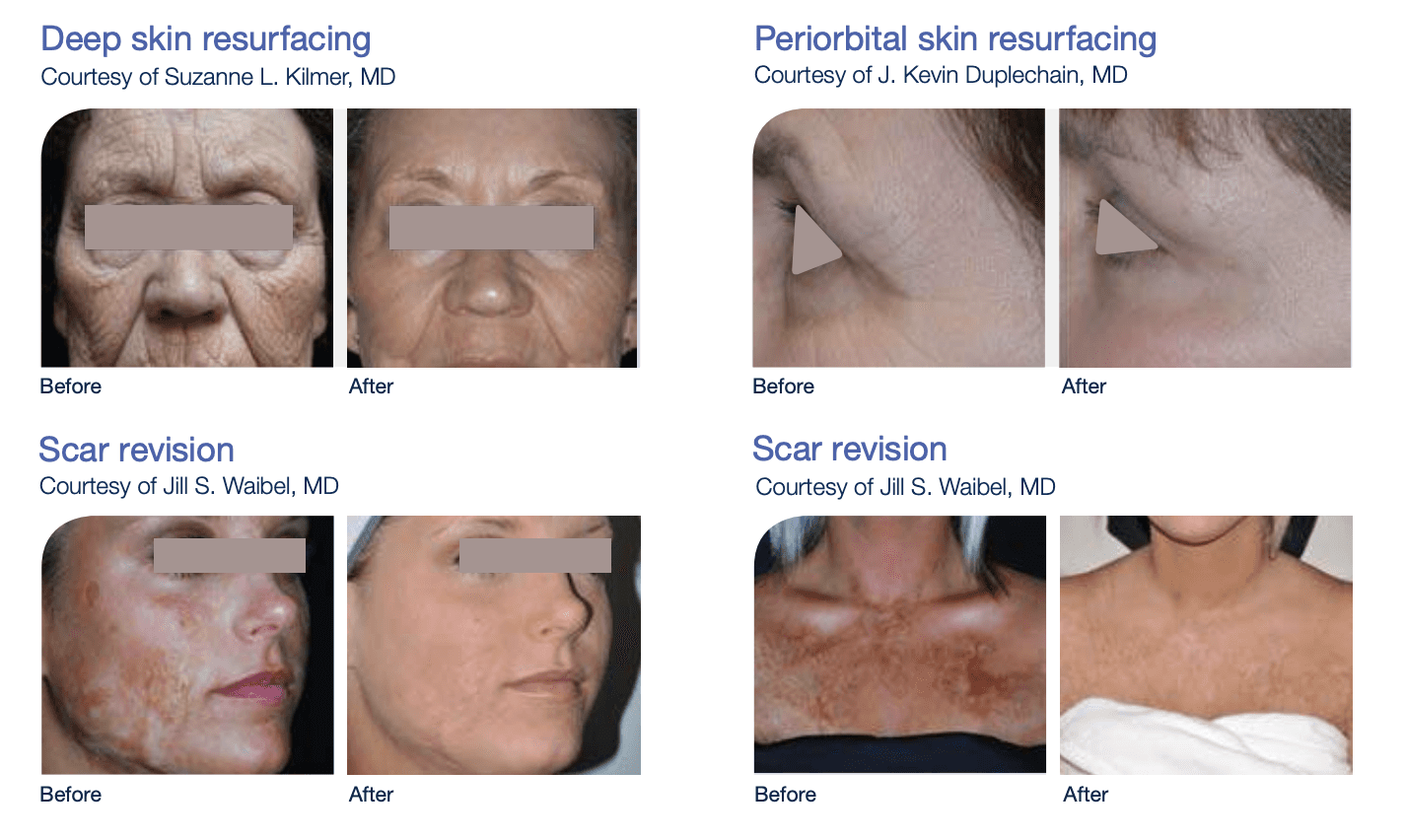 Image courtesy of Lumenis.
---
FREQUENTLY ASKED QUESTIONS

what is ultrapulse®?
UltraPulse® is a fractional laser system. The UltraPulse® CO2 lasers produce light at a 10,600nm wavelength, which is absorbed by water in the tissue. The laser energy heats up the water until it reaches a boiling point causing the evaporation of the affected tissue. Some heat is absorbed by tissue adjacent to the ablated target area, causing tissue coagulation as well as thermal stimulation of deep skin layers, which induces neocollagenesis, the formation of new collagen. The overall effect is the removal of damaged skin and the stimulation of the body to replace it with newer, younger skin.
how ultrapulse® differs
UltraPulse® can treat both superficial and deep layers of the skin simultaneously while providing Dr. Sanovich with maximum precision and control when it comes to the intensity of the treatment. The UltraPulse can treat deeper than other treatments - nearly as deep as 4mm - and offers less discomfort and dramatic results after just one session. The treatment is lighter, faster and offers more flexibility for skin resurfacing when compared to traditional ablation.
How do I know if CO2 treatments are right for me?
Ideal candidates for CO2 laser resurfacing are in their 30s or older with skin damage caused by exposure to the sun, aging, discoloration and other skin imperfections like scarring.
Trauma survivors are one of the most underserved groups in the laser treatment industry. For years, little could be done for patients with heavy scars left from trauma. Patients were made to live with permanent disfigurement that impacted their self-esteem and lifestyle. Furthermore, many patients had to struggle with the debilitating lack of mobility that accompanies tough scar tissue. Now, technological innovations like UltraPulse® are giving trauma survivors with severe scarring a new hope and a better future.
what is the co2 procedure like?
You can expect some moderate discomfort during spot treatments, but for full-face laser resurfacing, Dr. Sanovich will use an IV sedation.
is co2 safe?
Yes. Dr. Sanovich will talk to you about your medical and skin history to minimize the potential for any negative reactions.
how many co2 treatments will i need?
Generally, you will achieve significant improvement after only one treatment. In the days after the treatment, your skin will gradually look softer and smoother. Age spots and uneven skin texture will start to show immediate improvement.
how long will the results last?
There are several variables that will determine how long you can expect the results to last, including your sun exposure, health, age and how well you care for your skin. Dr. Sanovich and staff will be happy to provide you with useful skin care tips to make your results last as long as possible.
what can i expect before my procedure?
Our estheticians will help you prepare your skin for this treatment. Check out this video to learn more about pre-op skincare.
what can i expect after my procedure?
Immediately following the procedure, you can expect a heat sensation like sunburn, which may last for several hours. In the days following treatment, you will experience peeling of dead skin from the treatment area(s). This is a natural exfoliation process and may last seven to ten days.
do i need to take any special precautions after treatment?
Dr. Sanovich may recommend an antiviral medication and/or an antibiotic in the days following treatment. Use of our post care moisturizer (Vaniply/Vanicream) and sunscreen (we will help you choose the appropriate product) is recommended during the healing process and for the weeks/months following treatment.
how much do treatments cost?
Cost depends on the area being treated, the condition being treated and the aggressiveness of the treatments themselves. After a thorough consultation, Dr. Sanovich will create a treatment plan to meet your personal goals. Please contact our office for specific pricing.
case studies
Ultrapulse carbon dioxide laser ablation of xanthelasma palpebrarum: a case series. - Pathania V, Chatterjee M. Ultrapulse carbon dioxide laser ablation of xanthelasma palpebrarum: a case series. J Cutan Aesthet Surg. 2015 Jan-Mar;8(1):46-9. doi: 10.4103/0974-2077.155084. PMID: 25949023; PMCID: PMC4411593.
Dallas Surgical Arts offers CO2 Laser Skin Rejuvenation for patients in Dallas TX. Call (972) 914-3660 to schedule a consultation.

TREAT WRINKLES & REJUVENATE SKIN ON THE SUPERFICIAL AND DEEP LEVELS.
The ability to treat scars, discoloration, wrinkles, and skin laxity with fractional lasers has grown in leaps and bounds. Fractional CO2 resurfacing has proven to be extremely effective in treating pigmentation and skin laxity.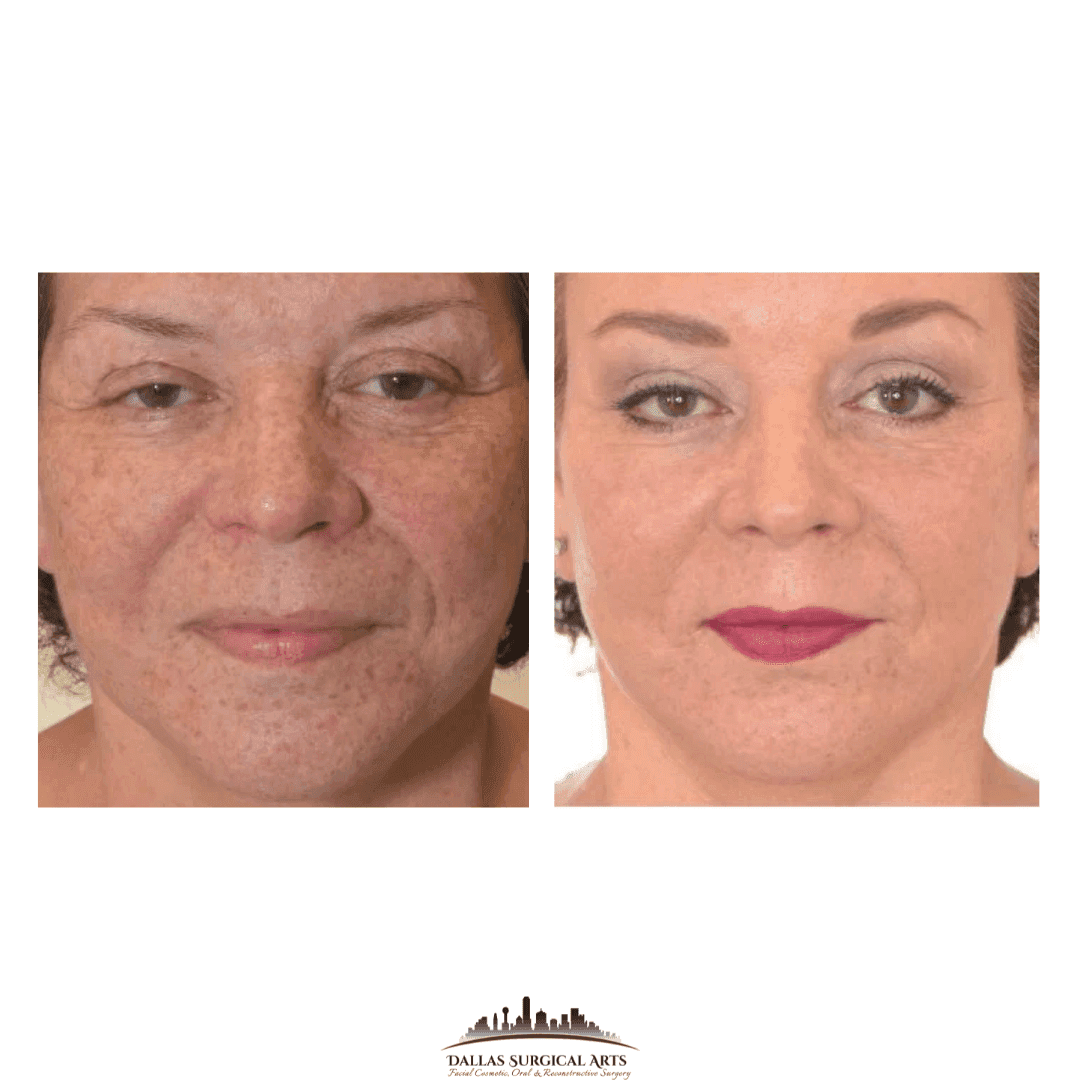 Patient Focused

Your comfort and care is at the top of our list. Our team makes it a point to provide each patient with top notch care.

Comprehensive Approach

Specializing in oral maxillofacial surgery as well as reconstructive surgery allows us to accomplish your overall goals.

Individualized Care

We treat each of our patients as an individual, and provide care according to their specific needs.

Innovative Technology

We are cutting-edge and use the most advanced technology and techniques.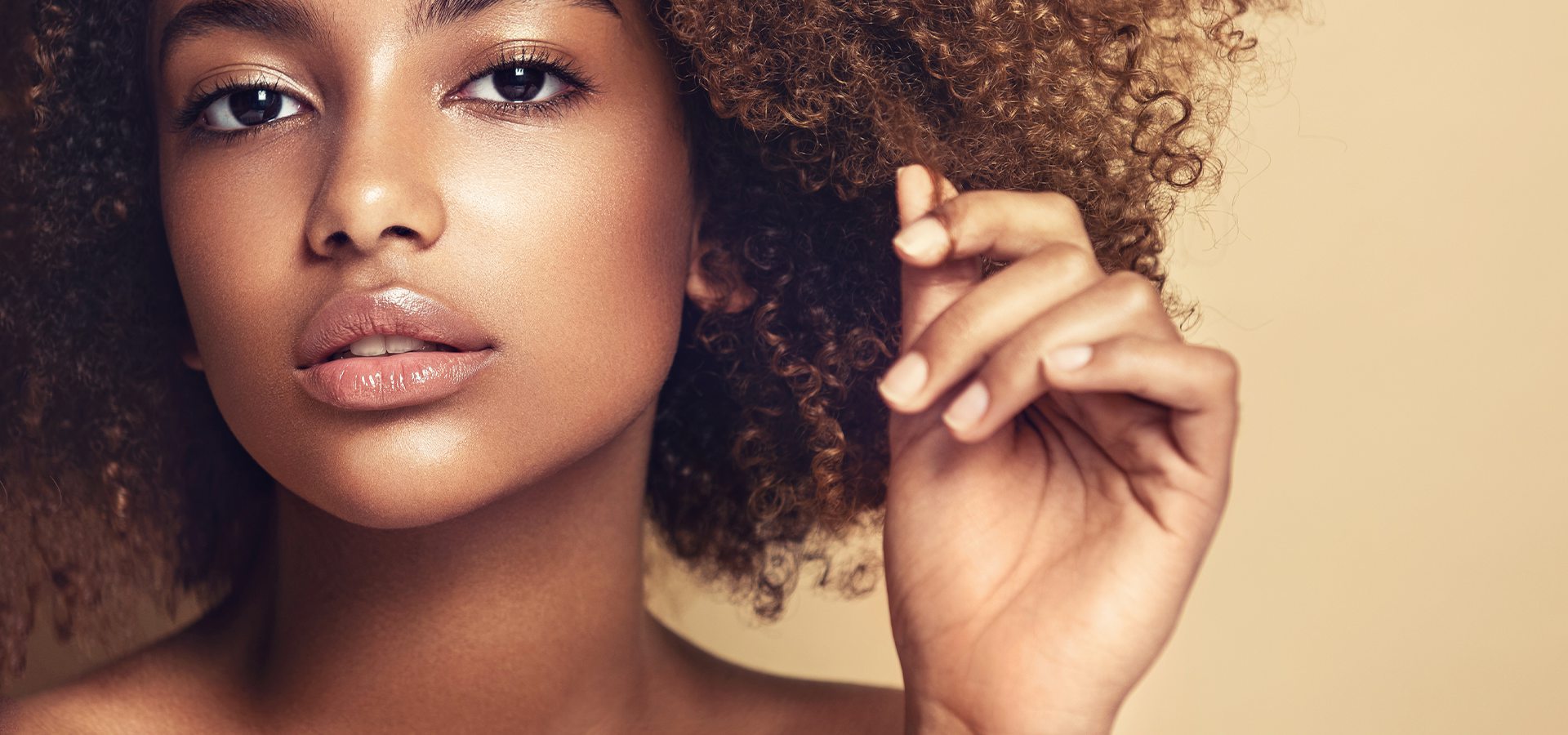 Real patients. Real Reviews.
"Thank Dallas Surgical Arts for a staff that is phenomenal!"

Amy H.

"I look forward to more outstanding results."

Roslyn G.

"Will most definitely return here if I need anything else done in the future. <3"

Heather M.

"The experience could not have gone more smoothly."

Alexandra C.

"We would for sure be back for any other needs and are so thankful for Dr. Sanovich and his staff!"

Laura M. The Time is now
Request a consultation